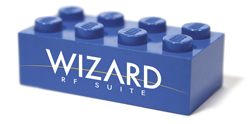 The Wizard Product Suite easily generates custom, real-time mobile applications without a programmer. RF Wizard has the complete functionality needed to collect, validate, display and save information into a real-time, dynamic application.
In addition, all data can be seamlessly integrated with any existing back-office system (even multiple systems when required).
The Wizard product suite offers an extremely versatile and reliable data gathering solution:
Explorer-styled GUI that allows ease of use when designing and maintaining applications.

Comprehensive set of validation and branching rules for dynamic, flexible applications.

Integration of collected data to other software applications through database links or export files.

Linked communications with all open ODBC/SQL back-end application databases.

Forms for data entry and display can be designed for a variety of mobile terminals.

Supports Microsoft Windows operating systems, including 200X Server, XP, and Windows 7.